For the past five years, I have worked very hard to find the right people to my team. Their dedication to my journey and their expertise in their respective fields is what makes them the best team for me that I can imagine right now. Every one of them challenges me in their own way, and helps me improve not only as a player but also as a person.
Golf Coach:
Ola Lindgren
In 2011, I joined Göteborgs golfklubb and started working with Ola. The first thing I noticed about Ola was his tremendous knowledge about the golf swing and the game of golf. Through constant education, he always has new things and ideas to offer for developing my game. His overall approach to improve the player, along side with the person he is working with, has made me more balanced as a person while improving as a player.
Workout Coach:
Patrick Hopewell
I have worked with Pat since sophomore year in college. Back then he was our assistant physical trainer for the Tulane team, and when he became our head trainer in 2014, we made some big changes in the intensity of my workouts. The new type of training with focus on power helped me to get to a new level with my golf game. Training with Pat has not only improved my physical ability but he has helped me to stay healthy, which is my most important goal in physical training.
Mental Coach:
Eva Marie Wergård
Eva Marie is the newest addition to my team. I started working with her in the spring of 2016. My sister found her through her own dog agility training. Even though Eva Marie has an impressive resume in sports, she does not have a background in golf. This allows her to bring new ideas and a different approach to the golf training.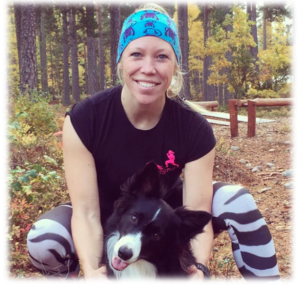 "My name is Eva Marie and I am working as a professional sport psychologist in Sweden. My expertise comes from the University of Umeå and Stockholm as well as my own experience as an athlete. I have been competing in several different disciplines (dog agility, canicross, triathlon and swim run) in which I have several medals from both national and international championships. My strength as a coach is that me myself love training and competing, which gives me an understanding for Emily's passion about golf. I am passionate about what we are capable to do to get the very best out of our ability in our sport performance."
My Family
My family is an important part of my team. They are my biggest supporters. Their selfless way of supporting me while letting me do my own thing, makes the journey I am on fun and exciting.