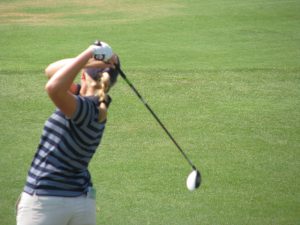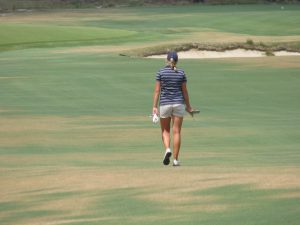 It's a new year with new possibilities. I can't tell you how excited I am to start my first year as a professional golfer!
The tournament season on Symetra Tour starts in March and goes until October. There will be approximately 23 tournaments, which means during the tournament months I'll be busy, busier than I have ever been before.
I think one of the challenges I will face as a first-year professional is that the number of practice weeks in season are significantly less. Therefore, it is important to get in what I call "development practice" during tournament weeks. "Development practice" is for me the kind of practice that you do to achieve important long-term changes. A good example of this was increasing my driving distance. After playing in the Women's US Open 2014, one of the things I realized was that I hit it too short to be competitive on LPGA courses. Since it is the tour I am working to get on, I started with power and speed practices. The training did not give me any instant effects, but after six months I could see a difference. And after two years I could see even more of a difference. Some could argue that why would I spend time on this during tournament weeks, it will not help me to perform better this week or next week, not even next month. But for the big picture, and my long-term goals, this was a necessity. Going from tournament to tournament, it is easy to loose sight of the big picture, and focus too much on short term gains.
I am very fortune to have a great team around me, and even though all but my physical trainer are in Europe, I know I am going to see them on a regular basis at tournaments, camps and so on. They all understand and emphasize the importance of long-term improvement, which makes it easier for me to keep things in their right perspective and stay on the right path towards to LPGA tour.
With the big picture in mind I am moving into the season with the mindset of "How much can I learn this year?".